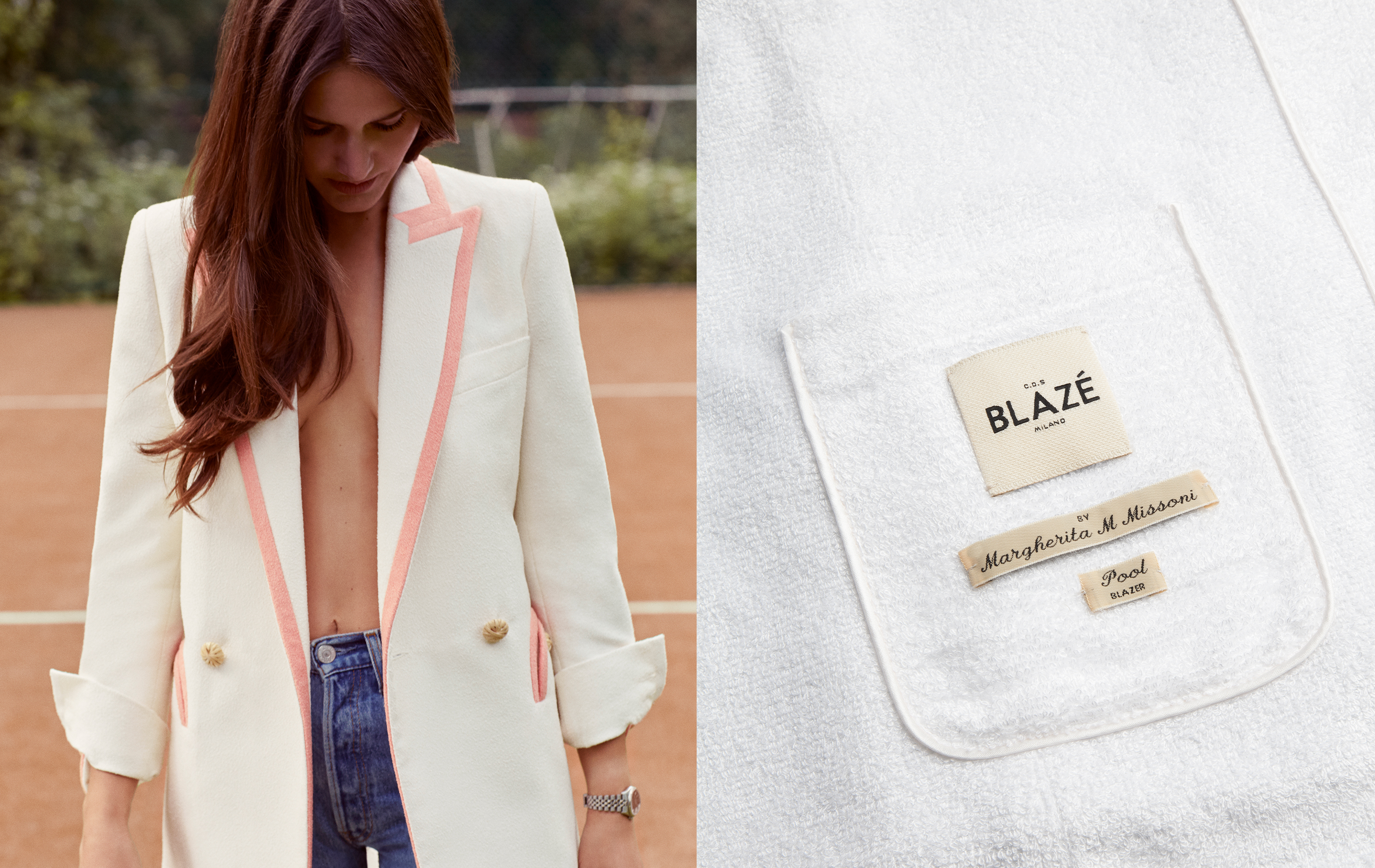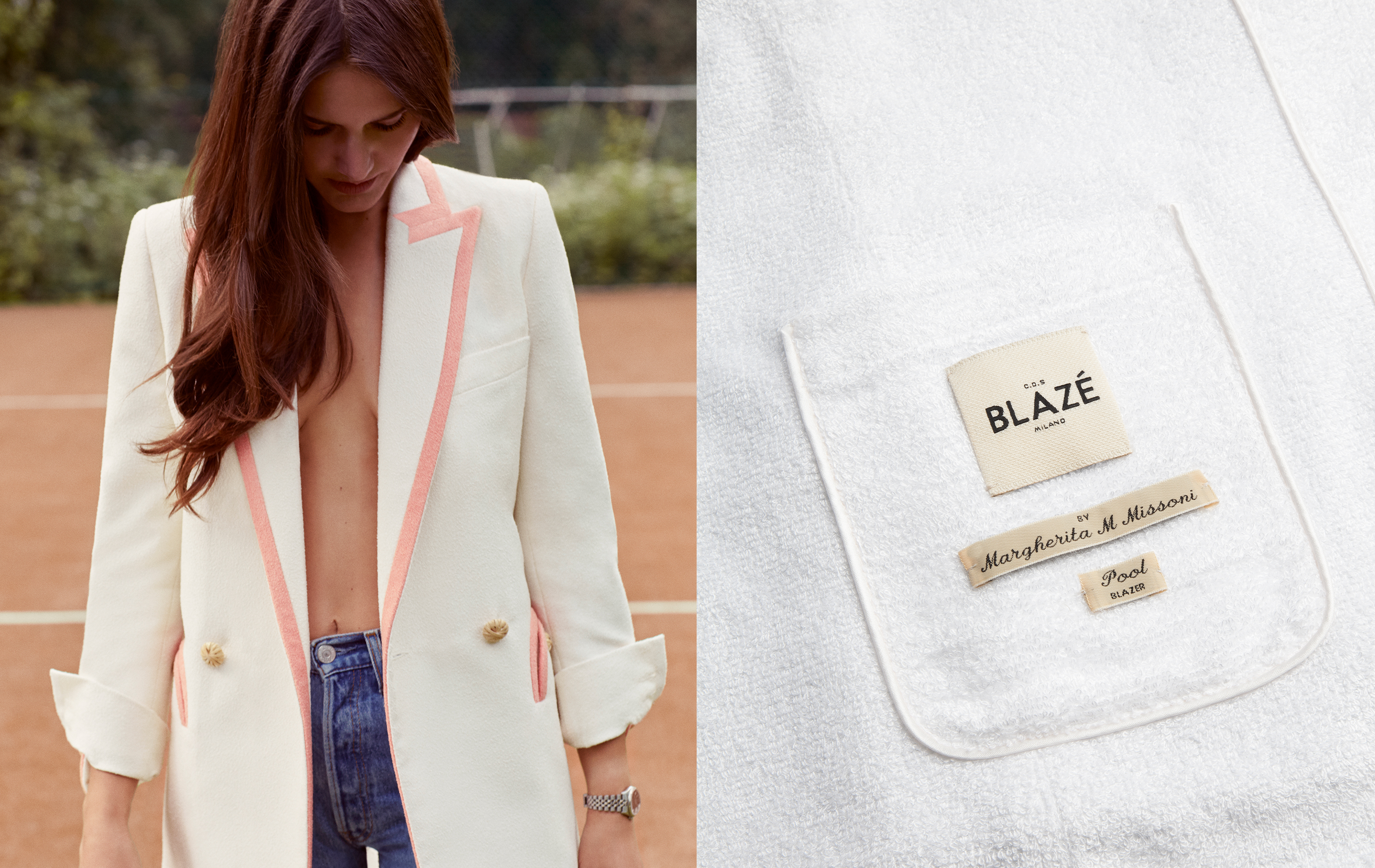 Margherita said: How did you discover BLAZÉ? MMM: through my husband! He gifted me an appointment in their Milan atelier a year and a half ago when i was pregnant with my first child. I fell in love with the girls, the label and the fact they focused really well on just one product. I ended up ordering a dandy, mannish jacket: the single-breasted weekend blazer in a mustard and burgundy linen. why did you say yes to this collaboration? I admire the BLAZÉ team and i love that I had to focus on a product that's different from anything else I have done before. For me this collaboration was both challenging and exciting.

Tell us about the terry cloth version—that's so chic.

Going through the resort 2017 mood boards, I immediately thought of terry cloth—it's so fresh and fun, yet also very chic and high end. Meanwhile, when we were designing the midnight tuxedo jacket for evening, we thought wicker buttons would be the perfect detail to play down the elegance and make it more summery.

What's great about a blazer? It may seem obvious, but the blazer is a timeless staple and, in its different variations, is perfect for every occasion. It's super versatile. I also feel like it's the new symbol of abandoning "fashion" in favor of "real clothes."


The BLAZÉ girls say….

Why did you pick margherita, girls? BG: Obviously she's got great experience and an incredible heritage in fashion. But, more importantly, she represents our quintessential BLAZÉ girl: tough, creative, independent, strong-willed, an entrepreneur, a mother, a family girl, and lover of life, nature and sports. She's pretty much got it all.

How did you work together? BG: our resort collection is inspired by the 1970s, specifically Bianca Jagger's wedding day when she wore a blazer. Margherita connected with the mood of the collection the minute she saw it, and then ideas just began flying!

What is your favorite Margherita piece? Maria Sole: Mmm by day! It's a casual, chic daywear blazer that goes with jeans or a little soft dress. It's perfect for the Montecarlo global horse cup by the sea. Corrada: mmm by night! The brilliant colors remind me of the Bougainville flowers of capri, an island where I spent all of my childhood summers. It's ideal for a nighttime walk around the island, barefoot in a long dress. Delfina: the pool blazer! I'm swimming addicted so i love the idea of drying myself after a dip in the pool or a greek sea swim with a blazer! How sophisticated is that?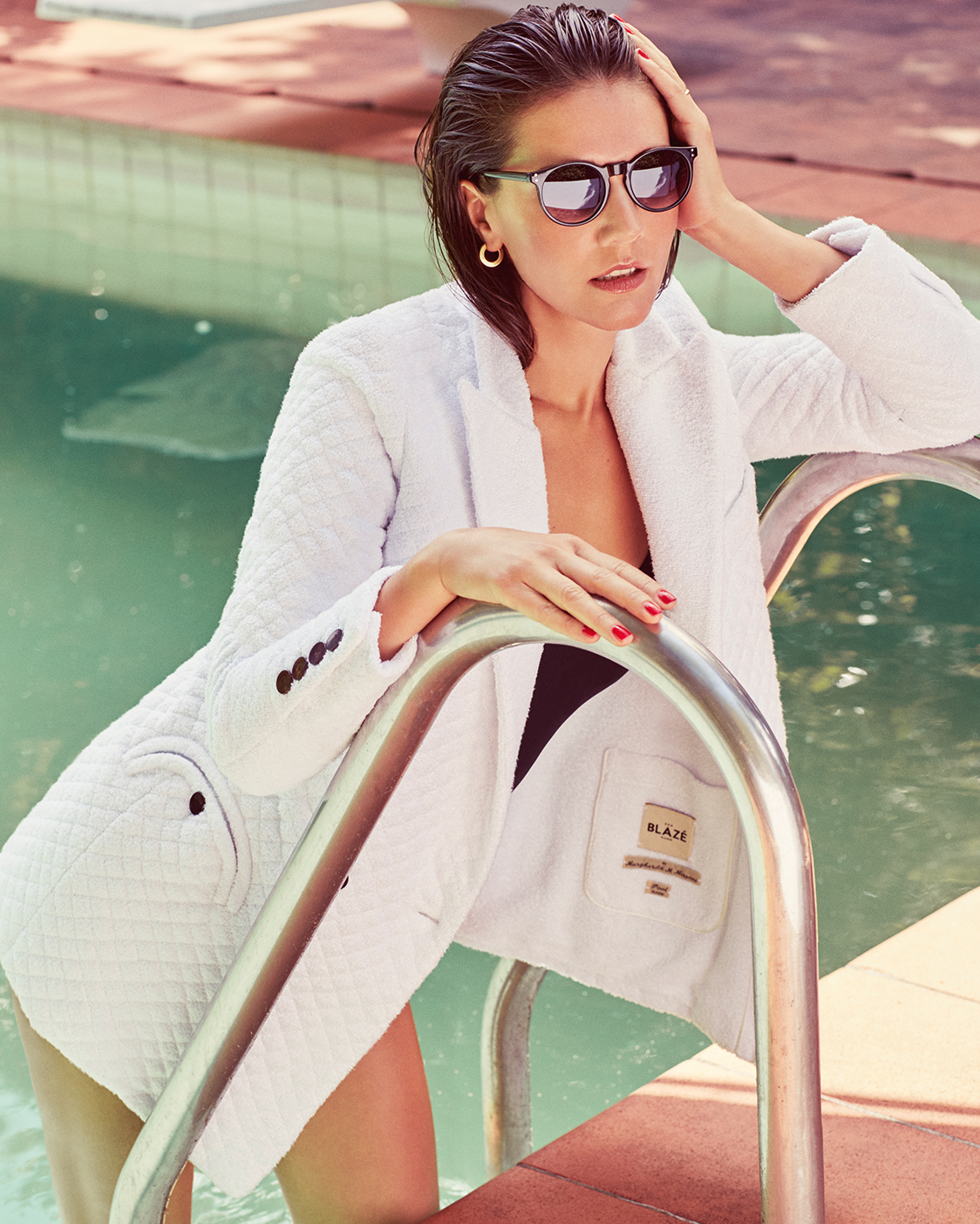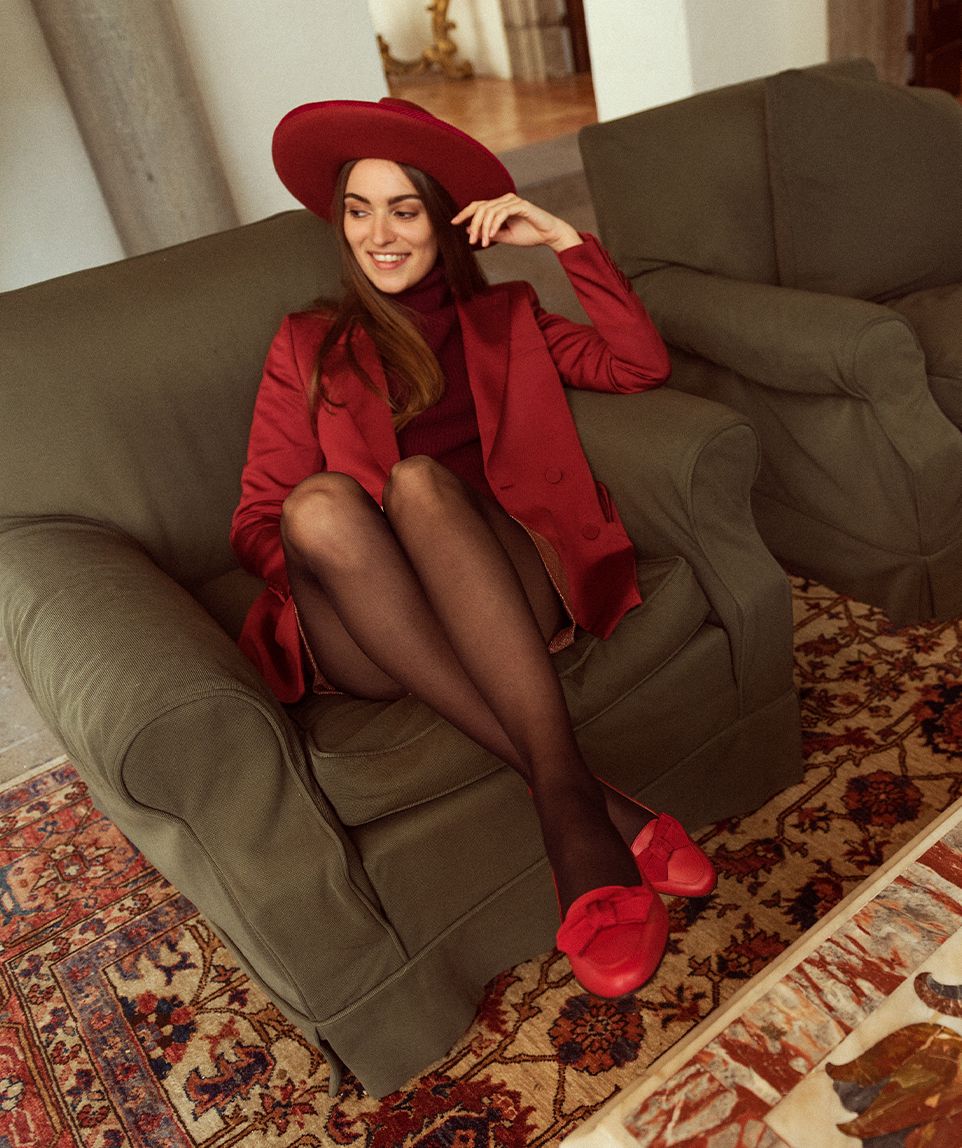 BLAZÉ x ISSIMO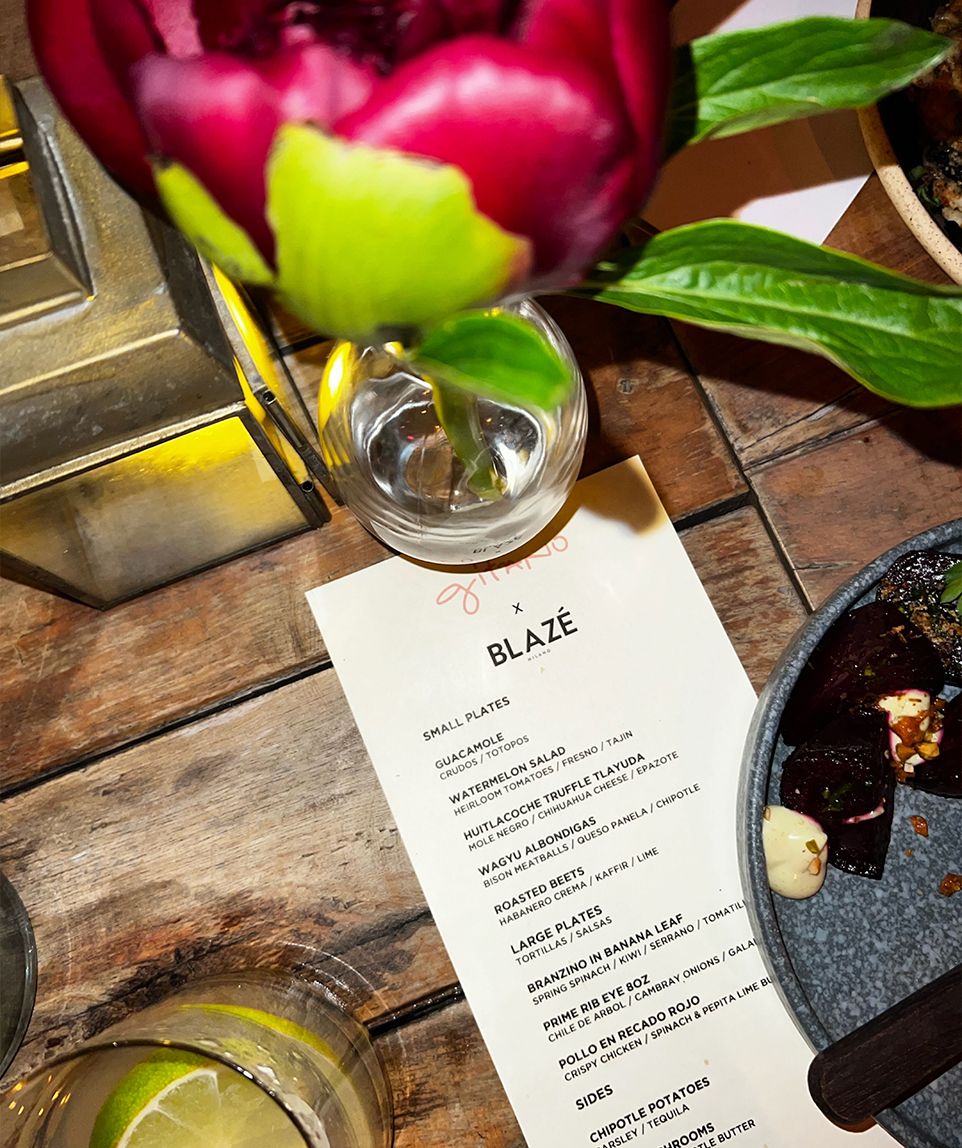 A NIGHT IN MIAMI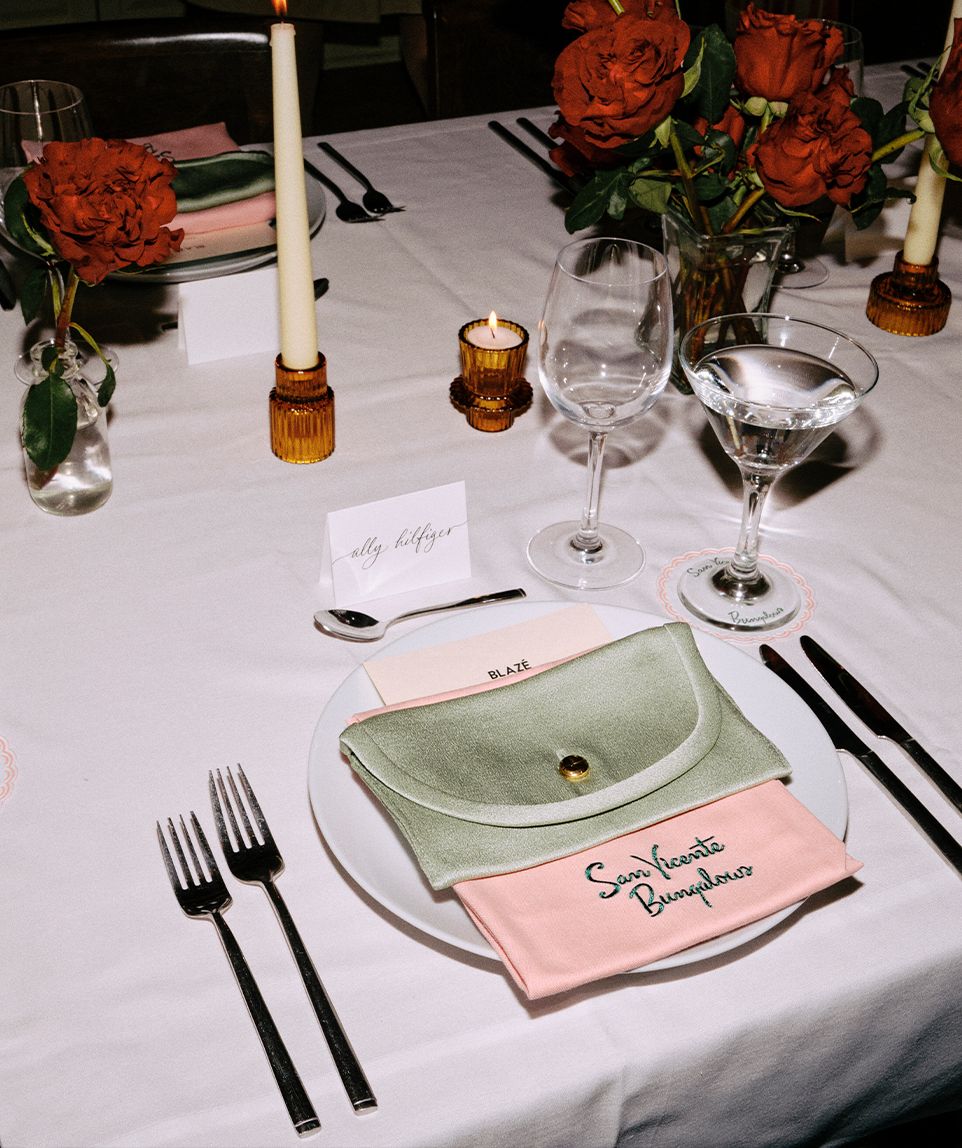 A NIGHT IN LOS ANGELES